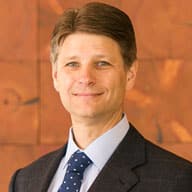 Dr. Haskell believes in compassionate and individualized care using the latest techniques. He specializes in complex ankle reconstruction, primary and revision total ankle replacement and fusion, correction of deformities of the leg, ankle, and foot, tendon and ligament repair of the ankle, and ankle arthroscopy and cartilage restoration procedures. He also specializes in sports medicine including shoulder arthroscopy, rotator cuff repair, shoulder stabilization, shoulder replacement, knee arthroscopy, meniscectomy, ACL reconstruction, and cartilage restoration. Finally, he specializes in lower extremity deformity correction including Ilizarov and Spatial Frame techniques, osteotomies, treatment of leg and ankle trauma, malunion, and nonunion.
Dr. Haskell has been involved in clinical research, medical student, resident, and fellow education, and holds a number of patents in Orthopedic Surgery technology. He has been affiliated in a teaching capacity with UCSF and Stanford University and has been a team physician for local high school athletes as well as a consultant for numerous collegiate and professional athletes. On a personal level, he is a long-time soccer coach and player and enjoys biking and skiing with friends and family.
What Makes You Different?
I provide complex ankle reconstruction and replacement beyond what most providers offer with a focus on personalized care and compassion.
What are Your Favorite Activities to Do in Your Free Time?
Soccer, mountain biking, road biking, and skiing.
Medical Education & Training
Medical School: Yale University
Internship: UCSF
Residency: UCSF
Fellowship(s): Roger Mann Foot & Ankle Surgery, Lake Tahoe Orthopedic Institute Sports Medicine
Years in Practice : 17
Other Training: Total Ankle Replacement; Ilizarov and Spatial Frame Deformity Correction
UCSF Orthopaedic Outstanding Community Physician 2008
Professional Affiliations
Kim, T, Haskell, A, Patient-Reported Outcomes After Structural Autograft for Large or Cystic Talar Dome Osteochondral Lesions, Foot Ankle Int, in press, 2020.
Haskell, A, Natural History of AVN of the Talus – When to Operate, Foot and Ankle Clinics of North America, Foot Ankle Clin N Am, 24: 35-45, 2019.
Haskell, A, Kim, T, Implementation of Patient-Reported Outcomes Measurement Information System Data Collection in a Private Orthopedic Surgery Practice, Foot Ankle Int, 39(5): 517-521, 2018.
Palanca, A, Mann, R, Mann, J, Haskell, A, Scandinavian Total Ankle Replacement: 15-Year Follow-up, Foot Ankle Int, 39(2):135-142, 2018.
Haskell, A. CORR Insights®: Can a Three-component Prosthesis be Used for Conversion of Painful Ankle Arthrodesis to Total Ankle Replacement? Clin Orthop Relat Res, 475:2295, 2017.
Criswell, B., Hunt, K., Kim, T., Chou, L. Haskell, A., Association of Short-term Complications With Procedures Through Separate Incisions During Total Ankle Replacement, Foot Ankle Int, 37(10):1060-1064, 2016.
Haskell, A., Dedini, R., Dini, M., Safe Zone for Placement of Talar Screws When Fusing the Ankle With an Anterior Plating System, Foot Ankle Int, 36(6):730-735, 2015.
Haskell, A (editor) Section 6: Foot & Ankle Trauma, in Orthopaedic Knowledge Update: Foot and Ankle 5, American Academy of Orthopedic Surgeons, 2014.
Haskell, A., Biomechanics, in DeLee and Drez's Orthopaedic Sports Medicine, De Lee J, Drez D Jr, Miller M, ed., Elsevier, 2014.
Haskell, A , Mann, R. A., Chapter 1:Biomechanics of the Foot and Ankle, in Surgery of the Foot and Ankle, 9th Ed., Coughlin, M.J., Saltzman, C. L., Anderson, R., ed, Mosby, Elsevier, 2013.
Anything else you'd like to add?
Yale med school, UCSF residency 1998-2002